NEWS

*


2020-2023


Brown Mountain Diamond


Brown Mountain Diamond is an experimental artist led initiative in deep rural Ireland. Situated in Co Kilkenny, Brown Mountain Diamond is homed in a small farm complex. The project is founded, owned and operated by visual artist Carl Giffney. It takes much of its ethos and methodology from previous art projects including The Good Hatchery (co-founder / 2007-2016) and Frontiers in Retreat (participant / 2013-2018). Eimear Malone joins Brown Mountain Diamond from 2021 as a further directing force, carrying out curated projects, hosting residencies, making proposals and developing the facility as a whole. Brown Mountain Diamond is many people, and already many things, and it relies on an ongoing stream of input and output. If you would like to contribute in any way at all feel free to make Teagmháil / Contact. To find us geographically see An tSlí / Directions.
Image above: Teach / House 11 (Grianstad an tSamhraidh / Summer Solstice)
from series Teach / House
11mins, HD stereo, 2021.

. . .

For more see:
www.thebrownmountain.com

*


2021


Ardán / Viewing platform


Muine Bheag Arts is an artist-run organisation based in Co. Carlow, Ireland which hosts a temporary programme of exhibitions, workshops & events in the public realm.


Photographer: Kate Bowe O'Brien / at location 4 (canal).


Ardán / Viewing Platform was comissioned for this outdoor exhibition and for 3 weeks it moved around the small town stopping at a number of key locations. People were encouraged to climb the stairs and view Muine Bheag / Bagnelstown from a different vantage each day. The effects on locals were strong and profound.
See work HERE.

Muine Bheag Arts: www.muinebheagarts.com


*


Exhibition / video:


THE ART OF BEING GOOD
HEA OLEMISE KUNST


From June to September THE ART OF BEING GOOD will be open at Tallinn Art Hall. The exhibition looks at the ethics of making art in the complicated world struggling with a current global crisis and is an attempt to produce a visual experience suitable to the seriousness of the situation. More:


TALLINNA KUNSTIHOONE / TALLINN ART HALL, ESTONIA.


*


New Book


The Midden
Jenni Nurmenniemi, Tracey Warr, Eds
Publisher Garret Publications
ISBN 9789527222065
'The Midden' explores the roles of art, fiction, and philosophy in relation to the future. More specifically, it asks what post-fossil art and society might look like. In discussing the methods and instruments deployed by contemporary artists to address ecologies and ecological issues, including engagements with laboratories, museums, and cartography, it promotes an examination of the themes of binaries, entanglement, and post-sustainability. The book draws on the Frontiers in Retreat project, for which art research was carried out over a five-year period by 25 artists at sites throughout Europe. With contributions by Jussi Parikka, Emmi Itäranta, Antti Salminen, Taru Elfving, and others.
176 p, ills colour & bw, 17 x 24 cm, pb, English, £23.50

*


New Website:


Scottish Sculpture Workshop (SSW)


*


September, 2018.


BGAA
Gallery of Modern Art (GOMA),
Waterford City, Ireland.
August 7 – September 21, 2018
LINK TO WORK


*


Paul Artspace : 5 Years
Gallery 210,
St. Louis, Missouri, USA.
August 25 – December 1, 2018
www.paulartspace.org


*

January, 2018.


Studio in Waterford City / Veðrafjórðr / Port Láirge.
Image : Rams Fjord (dream sequence) / video still, 2018.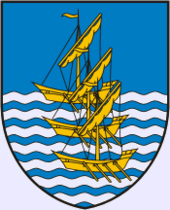 *

Introduction in red.


Introduction at the Centre of Contemporary Art (CCA) Glasgow, 2017.


*

August, 2017.


www.creativecarbonscotland.com


Artist Carl Giffney gave an overview of his documentary as part of Frontiers in Retreat (FIR). The feature length documentary was filmed in the Netherlands, Scotland, Finland and the Arctic. I really don't feel them shows the making of a unique pair of Dutch bronze clogs that are forged in Scotland as the Independence referendum was taking place. The shoes were brought on a trip the length of Finland and travelled North to the Saami people, the only indigenous people in Europe, living in Northern Finland, Sweden, Norway and Russia. Carl then finished by linking the project to social cohesion and his personal experiences of making yourself vulnerable in order to learn.


Image: Yvonne Billimore (left), Taru Elfving (right).


*


July, 2017


CCA Glasgow + Scottish Sculpture Workshop (SSW) presents Frontiers In Retreat: Edge Effects


Thursday 27th – Sunday 30th July 2017.


CCA Glasgow and venues across the city.


Full program : www.cca-glasgow.com


*
July, 2017


Also in Scotland this month:
https://edinburghartfestival.com/whats-on/detail/frontiers-in-retreat-edge-effects
BOOK NOW *
*

Ongoing


Participating artist in Frontiers in Retreat, a multi-disciplinary residency platform in Finland, Scotland, Latvia, Serbia, Iceland, Spain and Lithuania.
(2013-2018)



*

2017


In receipt of the Irish Arts Councils Visual Artists Bursary 2017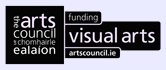 *

In print

Visual Artists Ireland News Sheet - NOV/DEC publication, 2016.


*
Residency

2016 residency program at The European Centre for Culture and Debate (KC GRAD), Belgrade, Serbia.


U sklopu rezidencijalnog projekta "Frontiers in Retreat" u goste nam dolazi Karl Gifni (Carl Giffney) iz Irske. Karl Gifni ce u Srbiji boraviti od polovine oktobra do polovine decembra.


*
The ultra-ordinary

The Good Hatchery // Iridescence A // The ultra-ordinary


*

September, 2016


Kevin Kavanagh Gallery, Dublin, Ireland, 2016.
I really don't feel them is a 3 day event at Kevin Kavanagh Gallery, Dublin. Its central work is the feature length documentary movie by the same name.
The movie will be screened on the big screen once each evening at a seated viewing starting at 18.00hr.
Free tickets can be booked by contacting Kevin Kavanagh Gallery directly.
I really don't feel them and its related projects were made across five residencies within Frontiers in Retreat.

*

July, 2016


Kilometre of Sculpture (KmS), Biennial exhibition and events, Rakvere, Estonia, 2016.

*

March, 2016

I really don't feel them (2016) premieres in SAJOS, Arctic Finland.
SAJOS is the Saami Cultural Centre and is the largest event venue in Northern Lapland. It homes the Saami parliament, is the centre for Saami self government and deals with Saami cultural affairs.
The Arctic lands surrounding SAJOS and its cinema feature as the sites of the movies ending.
The movie and its props now go on tour. Our next destination will be in The Scottish Sculpture Workshop where it will be screened inside a converted bronze foundry that also features as a central filming site.
I really don't feel them was shot in The Netherlands, Scotland, and Finland, and made within the five year project Frontiers In Retreat supported by the EU Culture Fund.
More on the movie at frontiersinretreat.org


*
Residency

2016 residency programme at Helsinki International Artists Programme (HIAP), Finland.


*

Interviews


Artist Interview with Frontiers In Retreat, 2016.

Artist Interview with Frontiers In Retreat, 2014.

*
Residency

2015 residency programme at Mustarinda, Finland.


*

New blog website


http://frontiersinretreat.tumblr.com


*
Residency

2015 residency programme at Helsinki International Artists Programme (HIAP), Finland.


*

Older Press
From the studio of....
Online journal which presents the work of contemporary visual artists as seen in their studios.

*

Lately
In receipt of the Irish Arts Councils Visual Artists Bursary 2014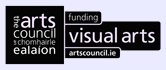 *

3 exhibitions
Lucite Fall
Apr 17th - May 17th
Solo exhibition, in Galway Arts Centre, Ireland.
Sisyphus Americana
Aug 15th - Sept 1st
2 person collaboration, in Hoffman LeChance Gallery, St. Louis, USA.
PEINT
24th May - 10th June
Solo exhibition at The Leitrim Sculpture Centre, Ireland.
*

Carl Giffney is a graduate of NCAD and IADT Ireland. He is a founding member, and director, of The Good Hatchery, Offaly. This site archives recent contemporary art projects by Irish artist Carl Giffney.