BIO

*

Carl Giffney b. Waterford, Ireland, 1983. The original name for the town is Veðrafjórðr in Viking Norse and Port Láirge as Gaeilge (Irish language).
Carl Giffney's work as a visual artist investigates social capital through empirical and performative research, carrying out activities like mining, beekeeping and modifying cars. He works in eclectic settings which have recently ranged from sea horse farms, to churches to motorways. Physical materials play very important roles in his socially engaged practice.
Recent exhibitions include Excavations at HIAP Gallery Augusta, Helsinki (FI); PEINT at the Leitrim Sculpture Centre (IE); Partij voor Ierland, at Roodkapje Rotterdam (NL); and Sisyphus Americana, at the Hoffman LeChance Gallery, St. Louis (US).
Giffney is a graduate of Irelands National College of Art and Design (NCAD) and the Irish Institute of Art, Design & Technology (IADT). He also studied at the University of Ljubljana, Slovenia, before completing his post-graduate studies in 2011. He is co-founder and director of The Good Hatchery, an experimental artist led initiative in the bog lands of Offaly, Ireland (2007-2016). Carl Giffney is the recipient of the Irish Arts Councils Visual Artists Bursary 2017.
From 2013-2018 he participates in Frontiers in Retreat, a multi-disciplinary residency platform in Finland, Scotland, Latvia, Serbia, Iceland, Spain and Lithuania, supported by the EU Culture fund.
In 2021 Giffney founded
Brown Mountain Diamond
, an artist-led space homed in a small farm
complex in deep rural Ireland. It is a dedicated art space and its development is ongoing.

Please see News for upcoming works and some recent press.


*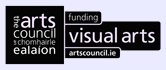 *