N7, 2008.
Outdoor commission for 'Transitopia', Naas and surrounding motorways, Ireland.
N7, was made for Transitopia 2008, a group project in Naas, Ireland. Over the course of three weeks a researcher from the Academy of Future History travelled the nearby motorways in an effort to understand the activities that characterised these roads at the beginning of the early 21st century. He brought with him a dictaphone and some equipment to take readings.
The result of this research was an anthropological study of post-celtic Ireland written from a future perspective. It focussed on roads and their use. Timing, refuelling and travelling in small groups was covered along with a detailed account of one of the wealthiest families in Ireland at the time whose members managed each to spend 21 hours per day commuting.
The study was recorded onto tape and 30 copies were buried with project documentation at specific roadside locations under marked iron plates. Maps were later distributed allowing the time capsules to be found.
Elements of the research project appeared at exhibition in Kildares Aras an Chontae and in the Transitopia publication.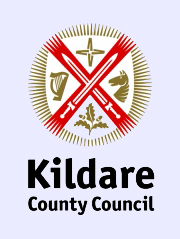 For more please see:
Transitopia